Controlled Substance Monitoring
Preventing opioid and controlled substance misuse is complex. The right tools can make it easier.
Data supports that up to 50 percent of patients have aberrant drug test results*.
Prevent misuse, its downstream complications, and staggering costs through early detection of misuse.
Our GuideMed program assists health systems and their providers in implementing and executing protocols to support appropriate prescribing, use, and monitoring of opioids and other drugs with risk of misuse.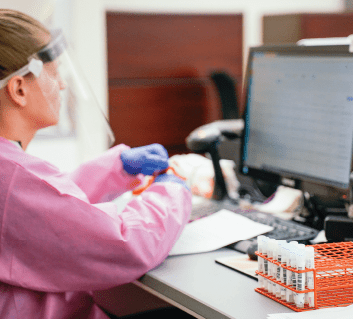 Intuitive Tools, Templates, & Protocols
Support safe prescribing of opioids and other controlled substances

Identify problematic behavior for early intervention

Deliver actionable data to promote improve patient outcomes and reduce risk

Keep providers focused on patient treatment activities and reduce administrative burdens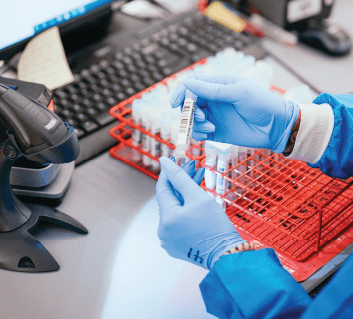 Achieve Real Results
Compliance to protocol increased from 11% to 97% in three studied health systems based on chart review of the prior year*
Preliminary data shows an average 40% decrease in inappropriate medication use among enrolled patients*
Achieve an overall protocol compliance rate of 98% in the first six months of use*
Reduce risk and liabilities immediately through standardization control functionality while providing individualized care to each patient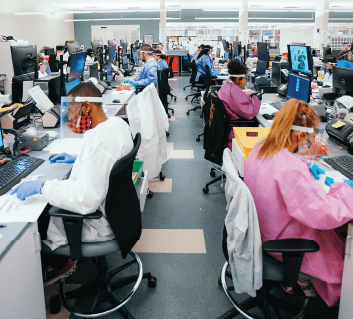 Actionable Data
Ensure medication is taken as prescribed
Confirm patients are not receiving any other potentially harmful medications
Detect early signs of opioid or controlled substance misuse to prevent addition and overdose
Achieve utilization control for UDT, ensuring low risk patients are not over-tested and high risk patients are not under-tested
GuideMed does the work of monitoring, so clinicians can focus on patient care.
Benefit from our expertise in setting up comprehensive programs nationwide.

High Quality Laboratory Testing
We utilize mass spectrometry to deliver an extensive menu of drug screening tests, provide greater accuracy, and minimize the need for additional testing.
Our testing provides 30+ drug classes, more than double that of a standard EUA screen, resulting in less need for additional testing.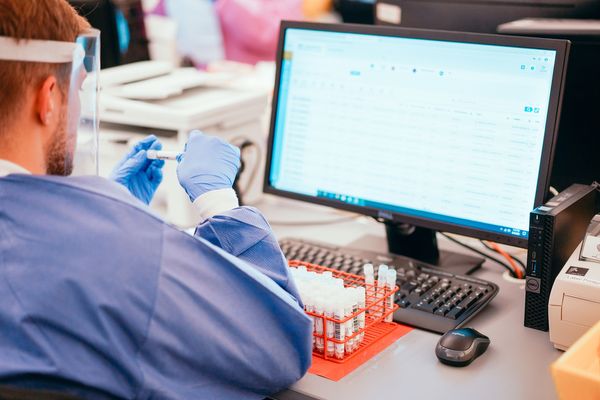 Flexible Testing Options
Screen only
Screen with conditional confirmation
Confirm a single drug
Confirm a class of drugs
Confirm a category (opioids, illicits, etc.)
Test menu of 30+ drug classes / 130+ compounds
Urine, blood, and oral fluids
Multiple testing levels to meet individual patient medical necessity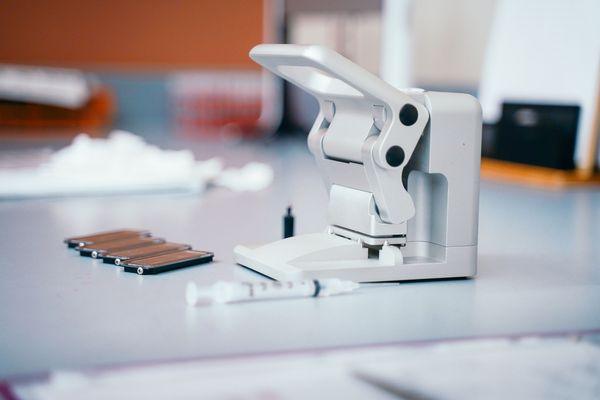 Confident Decision Support
Rapid results – reports consistently delivered with 24-36 hours of sample receipt
Variety of report formats deliver results at-a-glance and/or in detail
Meets national, state, and professional guidelines for risk-stratified patient monitoring programs

Controlled Substance Monitoring
*Our data is backed by science. Please see the scientific basis for GuideMed below.
Learn More
Ready to improve outcomes with fast, accurate diagnostic results? Contact us to learn more.